There have been so many designers who have teamed up with Disney in the last few years. Coach has done a few Mickey and Minnie themed lines and has now released a line called "A Dark Fairy Tale." The line features iconic images from Snow White and the Seven Dwarfs like the posion apple: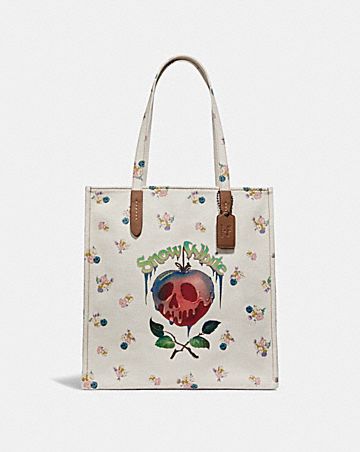 However the line also features a less iconic imagine: what Coach is calling "Spooky Eyes." These eyes show up as Snow White is fleeing from the forest.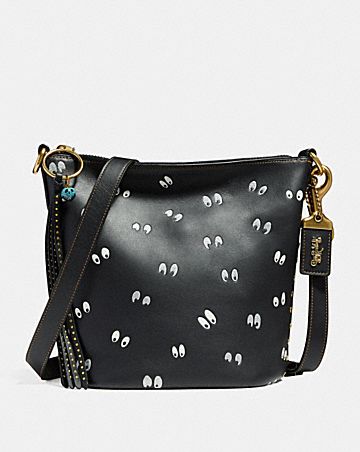 It turns out that these eyes are really just the forest animals checking out the frightened Snow White, but they sure do look spooky!
The line also features this image: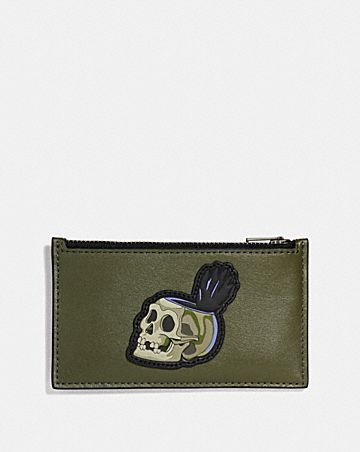 The crow ends up falling into the skull after being frightened in the Queen's dungeon:
Check out the collection
here
.